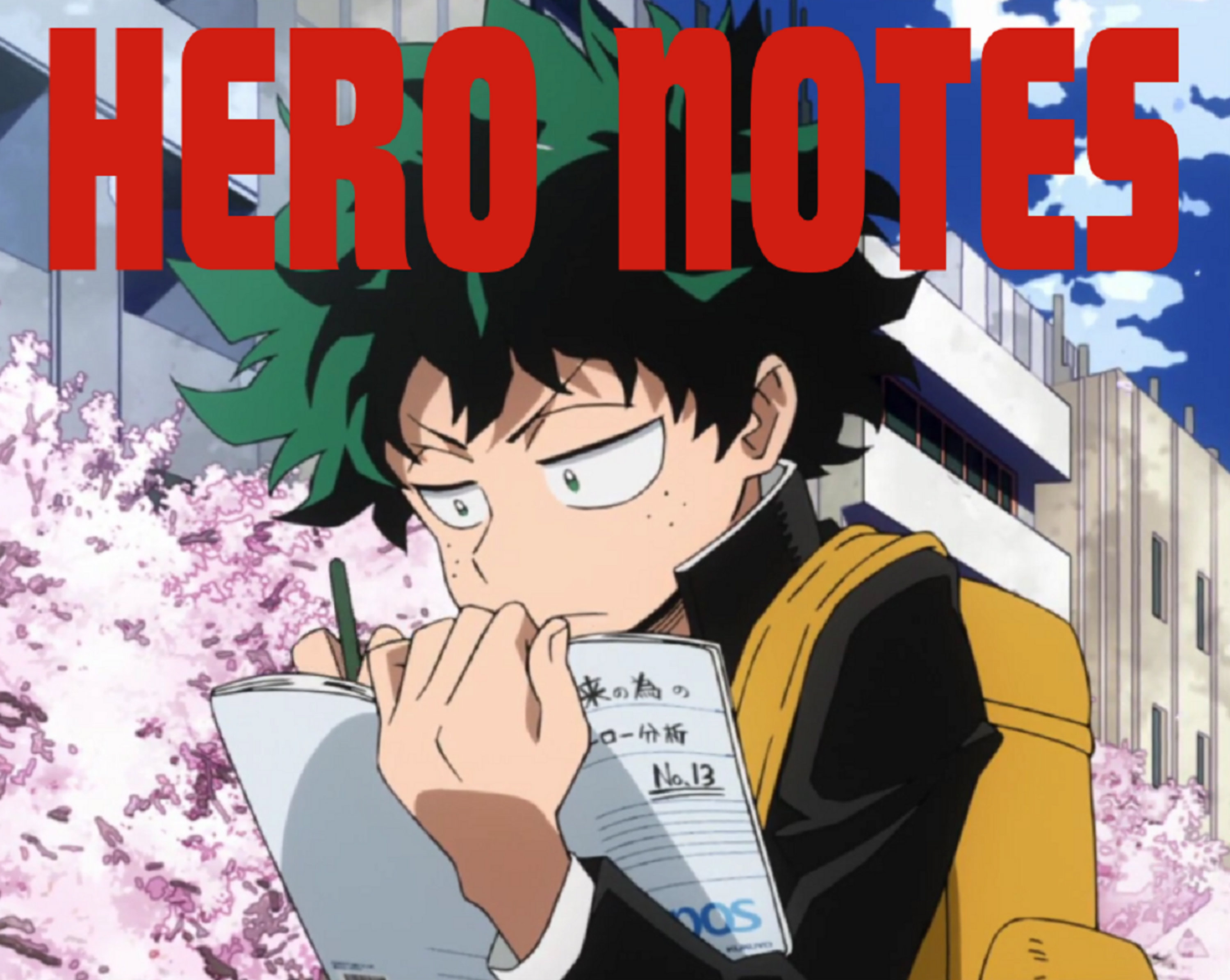 Join Luke and Mark as they go beyond and continue their coverage of volume 13 of of the My Hero Academia Manga by Kohei Horikoshi! On this episode we cover lots of housekeeping before diving into  chapter 115 "Unleashed" (14:15) and chapter 116 "Meeting in Tartarus" (38:52).
Hero Notes will be on break next week for the holidays, but we will return in the new year! Have a Plus Ultra Holiday Season!
Soundtrack | Boku No Hero Academia - You Say Run Anime | My Hero Academia [僕のヒーローアカデミア] View on YouTube | https://youtu.be/BcIiEjEvpOE Music promoted by FBS Anime | https://goo.gl/DwdAxM Artist: Friedrich Habetler | https://soundcloud.com/friedrich-habe...